TorqueWrench is a Windows program for configuration and diagnostics of the Pico RMU.
It is a single executable program that does not require any DLLs or other additional Microsoft files to operate, so does not require an installer. The file can be placed in any folder or directory, including the desktop, a USB memory stick or a network drive.
The program has two tabs, PicoRMU Info (as shown below) gives a diagnostic overview of the connected unit.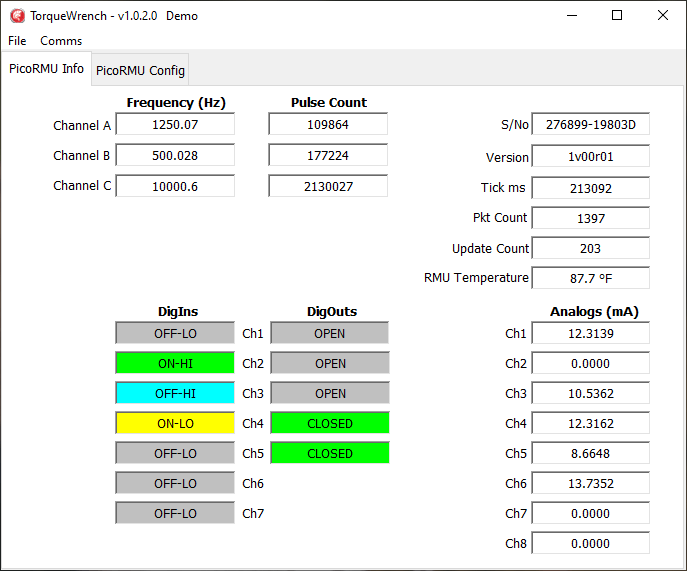 The second tab, PicoRMU Config, allows the Digital Inputs & Outputs to be inverted. It also allows a timeout to be set for the Forward and Reverse Command Digital Outputs to protect the 4-way valve actuator in case the corresponding Endstop Digital Input is not received.